2007
from France to Poland. (Brittany, Normandy, Channel Islands, Dutch canals, Frisian Islands, Helgoland, Eider and Kiel Canals, Germany - Poland
Port la Foret, France
Charming Glenan Island, 12 miles from Port la Foret, Bay of Biscay
One of the most dangerous passages by the French coast - Raz de Sein
Another tricky passge - Chenal du Four
Trebeurden - our first marina with the tidal gate
You should visit this place! Brehat Islands
St Malo - huge tides!
La Corbiere lighthouse, Jersey, Channel Islands
At the waiting pontoon by the marina in St Hellier
Similar situation in St. Peters Port, Guernsey, Channel Islands
Braye harbour, Alderney, Channel Islands
A lock in Honfleur, France
An amazing town - Honfleur near Le Havre, France again
A strange navigation on Waddenzee (Netherlands and Gemany) - the branches act as red and green buoys.
Low water on Waddenzee - we should stay verticaly but unfortunately we did not anchor properly and the current washed out the sand from under Safran. No problem at all :-)
A guided expedition called "Mud walking" came to see our yachts.
In Dutch channels - The Standing Mast Route
Stavenisse harbour - Netherlands
Oops, out of line! Our first stop in Poland - Świnoujście
A little friend
Dutch channels - from Gouda to Amsterdam
Fine weather
In the middle of nowhere. Vissershaven in Noordpolderzijn, Netherlands. Max depth 1 meter.
By the meadow, Dutch channels, water is 1.2 m deep
In the Kiel kanal.
Hoorn, Netherlands
Helgoland, Germany
Helgoland again
Hiddensee, a charming island in Germany
Harlingen, Netherlands.
Harlingen
Gunnets on Helgoland
Eiderkanal or river Eider is a alternative to Kiel Kanal rout, when going across Denmark (Jutland)
A marina for several yachts on Eider river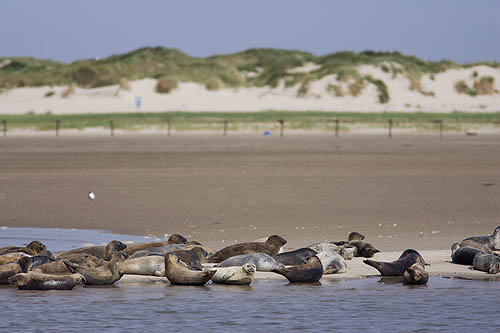 Seals on Norderney Islands - German Frisian Islands
Netherlands again - a man collects money (around 1 EURO) for opening the bridge